Redtail is a US-based company, which provides email hosting services along with various other solutions. Its email services come with many features including CRM integration, complimentary importing, anti-virus, and spam protection. It also offers a webmail client, letting users access their email from anywhere as long as they have an active internet connection. While it offers many benefits for businesses, there are some limitations in terms of features, scalability, pricing, and functionality that may prompt users to consider migrating to other email hosting providers such as Office 365, which better suit their specific needs and ever-changing requirements. In this article, we will explain how to migrate from Redtail to Office 365.
What Are the Advantages of Migrating from Redtail to Office 365?
There are numerous benefits of migrating from Redtail to Office 365, including:
Microsoft 365/ Office 365 includes the latest versions of Office suite applications, such as Word, Excel, PowerPoint, and Outlook, which can be installed on multiple devices, enabling users to create, edit, and share documents, spreadsheets, presentations, and emails seamlessly.
Microsoft 365/ Office 365 offers applications for iOS, Android, and Windows devices, allowing users to access and work on their files, emails, and calendars on the go, enhancing work efficiency and flexibility.
Microsoft 365/ Office 365 provides various collaborative tools including Teams, SharePoint, Yammer, Planner, and OneNote. These tools seamlessly integrate with other Microsoft services, creating a unified and integrated ecosystem for optimizing business operations.
Microsoft 365/ Office 365 offers advanced email management features, such as email archiving, eDiscovery, and litigation hold, which are important for businesses with compliance and regulatory requirements.
Microsoft 365/ Office 365 offers business intelligence and analytics tools such as Power BI, providing businesses with insights and data visualizations to make informed decisions and drive business growth.
Steps for Migrating Emails from Redtail to Office 365
Follow the given steps to migrate emails from Redtail to Office 365 using the IMAP method.
Assign Microsoft 365/ Office 365 licenses to the users who will be migrated from Redtail to Office 365.
Log into your Outlook account.
Navigate to File > Add Account and add your Redtail account.
Select "Let me set up my account manually."
Navigate to "Advanced options" and select "IMAP service".
Generate a CSV file with usernames and passwords for Redtail emails and enter the data in the Microsoft 365 admin center.
Create endpoints between the Redtail servers and Office 365.
Create migration batches and start the IMAP migration process.
Update DNS records to re-route emails to Office 365 mailboxes.
Finally, go to the Exchange admin center and delete the migration batches.
Apps4Rent Can Help with Redtail and Office 365 Migration
While IMAP migration can be used to migrate emails from Redtail to Office 365, it does have some limitations. It relies on synchronizing data from the source to the destination mailbox. However, synchronization errors during migration due to network interruptions, server issues, or conflicts may result in data discrepancies or data loss.
As a Microsoft Solutions Partner, Apps4Rent has extensive experience with over 10,000 Office 365 email migrations and can also assist you in migrating from Redtail to Office 365 at no additional cost. Contact our Microsoft-certified migration experts available 24/7/365 via phone, chat, and email for assistance.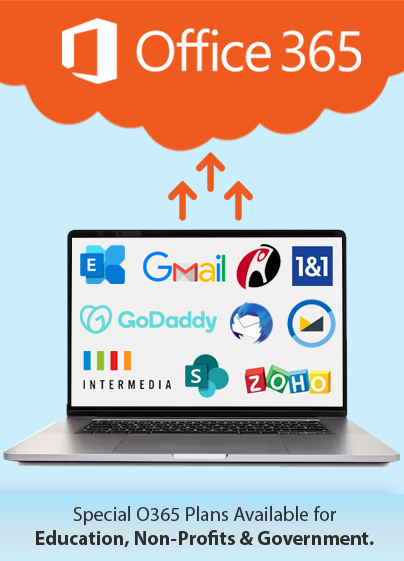 Get FREE migration from
Redtail to Office 365