SmarterMail is a modern on-premise email solution that offers features that are similar to Exchange. It provides features like audio and video chats and collaboration tools as a part of the subscription. As a full-featured email service, it provides business functionality like calendar, notes, and tasks similar to Exchange along with security tools that are comparable with Exchange. It is a webmail-client that can even be integrated with Microsoft Outlook. Interestingly, it even provides administration tools for helping them run operations smoothly. It is designed for web hosts, ISPs, small businesses and enterprises that need functions similar to Exchange at lower costs. Yet, there are several reasons why it is a better idea to migrate from SmarterMail to Office 365.
Advantages of Office 365 vs SmarterMail
While SmarterMail might be comparable with Exchange and is available at a lower cost, it misses out on several features that are available with an Office 365 subscription. Office 365 is much more than an Exchange Server. The biggest advantage of Office 365 over SmarterMail is the fact that the former is a productivity suite that is built around the cloud platform rather than a standalone email client. Consequently, businesses do not have to invest in on-premises resources for accessing Office 365 features.
Additional Features of Office 365 vs SmarterMail
Office 365 is available in different plans that are suitable for businesses of different sizes and requirements. As a productivity suite, it includes tools that foster greater collaboration while improving the overall capabilities of the business. Below are some of the additional features that are available on Office 365 but not SmarterMail.
1 TB storage space on OneDrive for each user that practically eliminates the need for physical storage space on different user devices like phones and laptops.
SharePoint integration that allows users to store, organize, share and access files. It is a comprehensive document management system that has capabilities like permissions, version controlling and document check-in and check-out features.
Power BI is a business intelligence and data visualization software that works seamlessly with other Microsoft applications.
Stream is a video sharing service for creating, sharing and interacting on videos with teams and users within and outside an organization.
These are some of the applications that are available with different Office 365 plans. The list is certainly not extensive. The Enterprise plans include advanced features for security, phone exchange system, and analytics tools apart from the standard email solution.
SmarterMail to Office 365 Migration
SmarterMail is an IMAP enabled email system. Consequently, it is possible to migrate the contents of the mailbox into Office 365 from the admin center. Below are the steps in brief for SmarterMail to Office 365 migration.
Add licenses and create mailboxes for each new Office 365 user.
You will need the Server Address, Port, Username and Password details of the accounts and server of SmarterMail accounts.
Create an endpoint for connecting the SmarterMail server with the new Office 365 server and create batches to move the mailbox contents to Office 365.
Change the MX records to ensure that new emails are being routed to the Office 365 mailboxes.
Delete the migration batches to stop synchronizing the mailboxes.
This method works well for moving messages to Office 365 but might not apply to tasks, calendars, and other items. In this case, you might have to opt for a third-party tool.
SmarterMail to Office 365 – Apps4Rent Makes it Easy
SmarterMail to Office 365 migration can become particularly challenging when there are a large number of mailboxes and large quantities of data with different items like tasks, calendars, and contacts. While the migration process can be simplified to a certain extent using appropriate tools, it still requires a significant amount of manual intervention in planning and executing the process. As a Microsoft Gold Partner and Tier 1 CSP for Office 365, Apps4Rent assists businesses in onboarding to Office 365 from other systems. Our Microsoft-certified experts are available for assistance 24/7 via phone, chat, and email.
Chat with us on the window appearing at the bottom of your screen.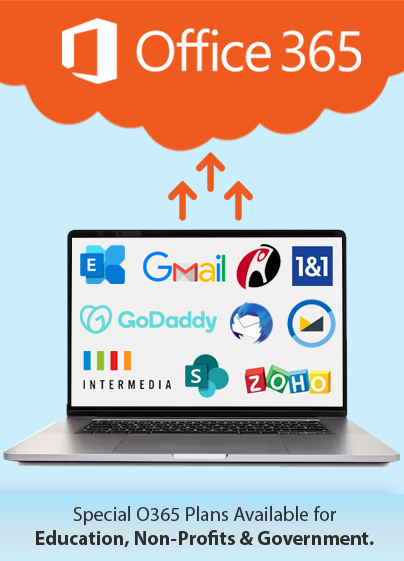 Get FREE migration from
SmarterMail to Office 365