Truehost is a US-based hosting company, which provides email hosting services along with a wide range of other hosting solutions in various countries including the US, Canada, India, Nigeria South Africa, and Kenya. It offers Cloudoon email service that comes with additional features such as Contacts Manager, Events Manager, Calendar, Notes, Email Alias, and many more. It also has in-built anti-DDoS, and anti-phishing functionalities and supports data encryption. Despite these many capabilities, it does not match the industry-leading complete productivity suite like Office 365 due to several reasons. In this article, we will discuss how to migrate from Truehost to Office 365.
What Are the Advantages of Migrating from Truehost to Office 365?
As compared to standalone email hosting provider Truehost, Office 365 productivity suite offers much more features and advantages such as:
With Microsoft 365/ Office 365, businesses get access to a wide range of applications such as Word, Excel, and PowerPoint as well as collaborative tools including SharePoint, Calendar, Dynamics 365, Yammer, Stream, Planner, and more.
Truehost provides 15GB of storage on most of its plans, whereas with Microsoft 365/ Office 365, users get minimum email storage of 50GB per account. Additionally, it includes OneDrive, which comes with a generous amount of cloud storage of 1 TB and can be increased further depending on the licensing plan.
Microsoft 365/ Office 365 allows businesses to have full control over their tenants and to customize the solution based on their changing requirements.
Microsoft Teams is another productivity tool included in the Office 365 suite, which is used to schedule meetings, communicate with participants, share files, and manage to-do lists and meeting notes. Moreover, it is integrated with Word, Excel, PowerPoint, Microsoft Power Apps, and third-party applications to assist businesses in managing their operations effectively.
Microsoft 365 provides security capabilities, such as anti-phishing, antispam, antimalware protection, SSL protection, end-to-end encryption, device security, advanced threat protection, DDoS protection, Data Loss Prevention (DLP), Advanced Threat Analysis (ATA), deep content analysis, policy-based access control, and Microsoft Defender that protects your accounts from cyberattacks like ransomware, malware, SQL injection, and password spray attacks.
Steps for Migrating Emails from Truehost to Microsoft 365/ Office 365
Truehost emails can be migrated to Office 365 by following the given steps.
Open Outlook.
Create Microsoft 365/ Office 365 accounts for users to be migrated and assign them licenses.
Add the Truehost domain to Microsoft 365/ Office 365.
Create the list of users from the Truehost admin console using the admin username and password and add the details to the username and password fields in an Excel sheet.
Create the migration endpoints in the Exchange admin center through Recipients > Migration > More > Migration endpoints and add the Truehost IMAP server details.
Once the Truehost migration task is completed, users can check if they can send and receive emails to confirm that the Truehost to Office 365 migration is successful.
Change the DNS records to route emails from Truehost mailboxes to Microsoft 365/ Office 365.
Once the emails are routed directly to Microsoft 365/ Office 365 mailboxes, stop the synchronization between the mailboxes and delete the migration batches from the Exchange admin center.
Apps4Rent Can Help with Truehost to Office 365 Migration
Overall, there are many reasons why businesses should switch to Office 365. It can help businesses to be more productive, scalable, and secure, which are all crucial factors in today's business world. However, there is always a chance of data loss when moving enormous amounts of data.
As a Microsoft Solutions Partner, Apps4Rent can help businesses in Microsoft 365 email migration process by migrating Truehost emails as well as other files such as events, calendars, and notes to Office 365 seamlessly. Reach out to our Microsoft-certified migration experts, who are available 24/7 via phone, chat, and email for assistance.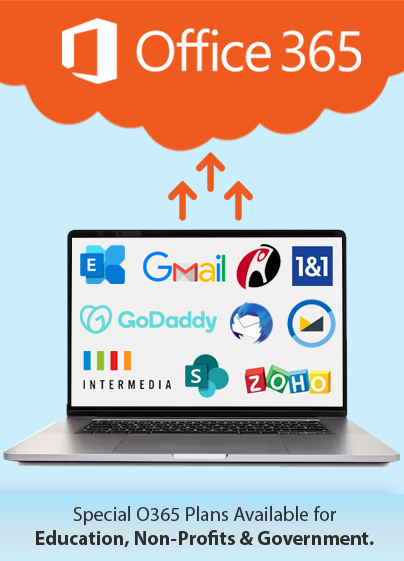 Get FREE migration from
Truehost to Office 365