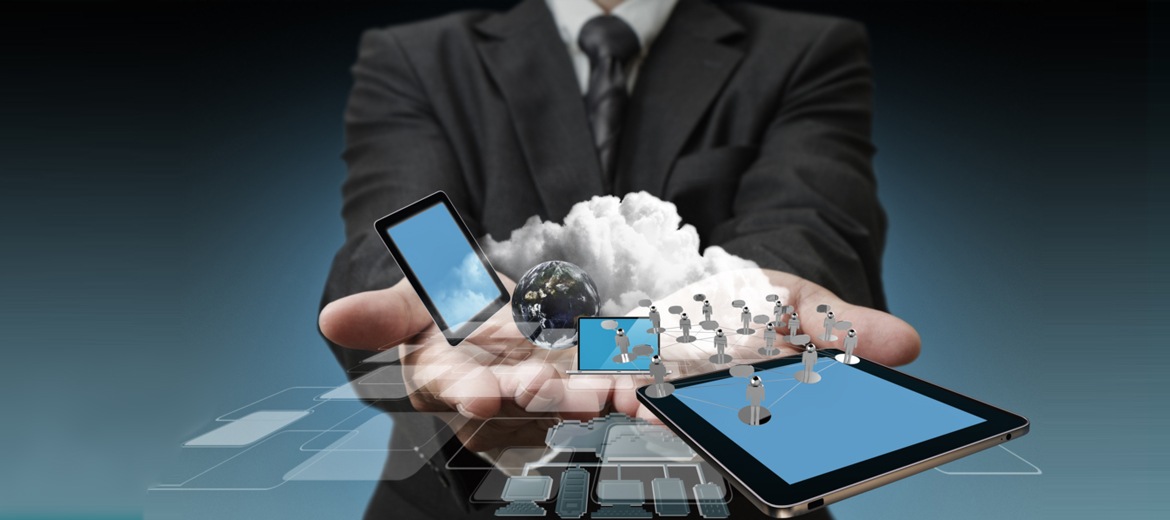 Managing information intelligently is the cornerstone of any successful business. In todays' day and age, security is largely susceptible to outside attacks that can undermine your crucial business information resulting in data loss and expensive downtimes. Therefore, information is the gold mine that businesses vehemently protect. If you do not have the expertise while operating on a cloud – either multi-tenant or hybrid – the consequences can be disastrous. With its extensive knowledge and expertise, a Managed Cloud Solution Provider (CSP) helps you to bridge those gaps and avoid blind spots.
Do you need help with the cloud solutions? Feel free to discuss your issue with our Microsoft-certified experts. Contact us now!
A CSP is a service provider that takes care of your IT for you. Your IT headache is taken care of by the service provider, which leaves you room to focus on other important business activities that require your attention.
The cloud technology offers numerous benefits but when it comes to managing cloud environment, things can get very complex. Your in-house IT team might struggle to maintain the nitty-gritty of a cloud-based environment. In such circumstances, you can outsource your day-to-day IT administration activities to a team that specializes in offering cloud-based services and technical support. A CSP manages your all cloud-based operations including security, storage, stacks, operations, computing, monitoring, reporting, performance testing, backups, recovery, and more.
Most of the CSPs have monthly pricing, which keeps your IT costs predictable. Outsourcing your IT to a CSP is often cheaper than managing an in-house IT team.
Read More: Types of of Cloud Technologies
Benefits of going with a Cloud Solution Provider (CSP)
· Keep your IT costs predictable
When your IT is maintained internally, your IT expenditure can shoot out of your budget drastically. When you go with a CSP, you get a fixed monthly bill considering the IT services you've chosen to pay for. For instance, a company requires more IT resources during a peak business month and less in the other months. With a CSP, you can optimize your services according to your business needs. This helps you keep costs predictable as you pay only for what you use.
· Acting as your IT team on your behalf
There are times when vendor-specific issues arise. The CSP will contact the vendor on your behalf, acting as your IT team.
Being a handpicked Microsoft CSP, Apps4Rent has vast experience in dealing with other vendors and asking the right technical questions, so you can get your issues resolved quickly.
· Save maintenance costs
Managing in-house servers can burn a lot of your costs in terms of network, staffing, and maintenance. Outsourcing your IT can help you save a chunk of those costs. According to one estimate, hiring a CSP can save you thousands of dollars annually in comparison to your internal IT team.
· Gain access to cutting-edge technology
Your internal IT team must undergo training to stay updated with the latest technology, whenever new updates are released. A CSP already has professionals who are well-versed with cutting-edge technology, which is always available for your business.
· Get flexibility with solutions
There is flexibility which comes with CSPs, which allows you bundling of solutions as per business requirements. A single plan can be customized in areas like security, network, or monitoring. This helps you optimize your pricing and save costs even further.
· Access better infrastructure
CSPs have robust IT infrastructure as they must adhere to stringent security standards laid out by top regulatory bodies. For example, Apps4Rent has SSAE-certified data centers that match the redundancy and security standards required by top banks and financial institutions.
Apps4Rent is committed to help businesses who are just starting out with the cloud technology. As a responsible CSP, we take care of all your cloud requirements and offer the right solutions. If you need any help, talk to our team now!