While Zimbra is a robust and popular email system, there are many companies that are making a shift to Office 365. Recent years have seen many users jump to Office 365 as it gets better with every upgrade, fulfilling the comprehensive needs of an email system. Despite Zimbra being a good email communication tool, some organizations may find it too simplistic to meet their needs.
In this article, we will attempt to dissect the intricacies involved in Zimbra to Office 365 migration.
Who Uses Zimbra Mailboxes?
Zimbra is a fast, lightweight, affordable, and user-friendly emailing application with support for managing contacts, briefcases, notes, task calendars, and other items. Essentially a community-based open-source web email application, Zimbra makes it easy for small companies to integrate with different apps and services. Since it is an open-community product, Zimbra is highly customizable as per individual requirements. Since there are very few community-driven email systems, Zimbra is unique in its own kind. It is relatively easy and inexpensive to maintain and manage. Unsurprisingly, many small and medium businesses use Zimbra as their primary email system. However, there has been a gradual shift towards Office 365 in recent years, as old legacy systems are either too simplistic or unable to meet the growing demands of a dynamic business.
What Are the Advantages of Migrating from Zimbra to Office 365?
There are many benefits of migrating from Zimbra to Office 365. Here are some of them:
Microsoft 365/ Office 365 provides a suite of collaboration tools such as Microsoft Teams, SharePoint, and OneDrive. These tools allow for seamless teamwork, document sharing, and communication, which can improve overall productivity.
Microsoft Exchange, included in Office 365, is known for its robust email capabilities. It offers features like shared calendars, advanced email filtering, and integration with other Office 365 apps, which can enhance email communication.
Microsoft 365/ Office 365 is highly scalable, making it suitable for businesses of all sizes, allowing them to easily add or remove users as your organization grows or changes.
Office 365 provides robust security features, including data loss prevention, threat protection, and encryption. It also helps organizations meet compliance requirements
With Office 365, users can access their applications and data from anywhere with an internet connection, which is especially valuable for remote work or business continuity during disruptions.
Microsoft manages the infrastructure, updates, and security of Office 365, reducing the IT department's workload. This allows IT professionals to focus on more strategic tasks.
Steps for Migrating from Zimbra to Office 365
The process of migrating from Zimbra to Office 365 can be summarized in 6 broad steps:
Pre-Migration Steps
The pre-migration setup involves creating admin accounts on both Zimbra and Office 365. If it is not possible to create admin accounts, you will have to opt for self-service migration where each account has to be migrated individually.
Gather comprehensive Zimbra Mail and Office 365 user details and credentials.
List the number of mailbox emails with attachments, which are to be migrated.
Formulate and disseminate a clear migration plan to all users and stakeholders.
Generate a detailed list of all data and permissions from Zimbra accounts.
Assign licenses of Microsoft 365 to users who are to be migrated.
Assess network capacity and bandwidth to ensure that the infrastructure can support the migration process efficiently.
Office 365 Account Setup
Create accounts for all users on Office 365 using the Office 365 Exchange Admin Center. Using impersonators can simplify the process by creating several accounts in one go.
Archiving Mailbox Contents
The Zimbra mailbox may contain items like emails, contacts, calendars address books, tasks, to-do lists, and briefcases. These are stored as TGZ files in the archive. Consequently, these files cannot be directly imported into Office 365. The TGZ files have to be converted to PST or OST files before all the items including emails, calendars, tasks, contacts and other such data from the Zimbra mailbox become available in Office 365. The process of conversion of TGZ files to PST has to be done using appropriate tools. It is possible to export these files selectively or in batches. Apps4Rent provides managed services to help you migrate email from Zimbra to Office 365.
Establishing Connections Between Mailboxes
Zimbra to Microsoft 365 migration takes place using IMAP. Ensure that the IMAP ports, admin ports, and web services ports are mapped correctly for the migration to take place successfully. There are different ports to be used while mapping two email systems together. There is a specific port for establishing a connection for each of these – standard IMAP migration, Zimbra admin portal, and Zimbra web services. The next step is to create connectors that map the source and destination domains, in this case, the enterprise IDs associated with the mailboxes. Users can be added to the Office 365 mailbox using either CSV files or individually after establishing a connection between the source and target connections.
Trigger the Migration
Migration can be done in batches to maximize efficiency. Once you migrate Zimbra mail to Office 365, ensure that the users can access the emails in their new mailboxes. Apply appropriate global settings. This can entail updating settings such as SMTP headers so that all new emails are redirected to the Office 365 mailbox once the migration is successful.
Post Migration Steps
After the migration, thoroughly verify that all your email, contacts, calendars, and other data have been successfully migrated to Office 365.
Configure email routing rules in Office 365 to ensure that incoming emails are directed to the appropriate mailboxes.
Review and configure security settings, including spam filtering, malware protection, and compliance policies in Office 365 to match your organization's requirements.
What Are the Limitations in Zimbra to Office 365 Migration?
Zimbra to O365 migration can be a complex process with several limitations. Here are some of the common limitations:
Compatibility Issues: Zimbra and Office 365 use different email platforms, which can lead to compatibility issues. Features, formatting, and data structures may not translate perfectly, and adjustments may be needed.
Downtime and Disruption: Migrations often require some downtime, which can disrupt normal business operations. Minimizing downtime and scheduling migrations during off-peak hours is crucial to reduce the impact on users.
Unique Configurations: Organizations often have unique email configurations and workflows in Zimbra. Migrating these configurations to Office 365 may require customization and careful planning.
Security and Compliance: Ensuring data security and compliance during migration is crucial, especially for organizations subject to regulatory requirements.
Apps4Rent Can Help with Zimbra to Office 365 Migration
As with all Microsoft 365 migrations or any other migrations for that matter, organizations must weigh the pros and cons carefully before arriving at a plausible decision. Opting for Zimbra mail migration to Office 365 means users will lose the open architecture benefits of Zimbra. While Office 365 offers superior customization options, it differs in that it's not installed on systems but is available through a subscription model.
As a Microsoft Solutions Partner, Apps4Rent will not only help you to migrate Zimbra to Office 365 but we will also help your organization choose the right Office 365 plan to fit your requirements. If you are looking to migrate your Zimbra mailboxes to Office 365, contact our Microsoft-certified consultants to get a free consultation call. Contact us now!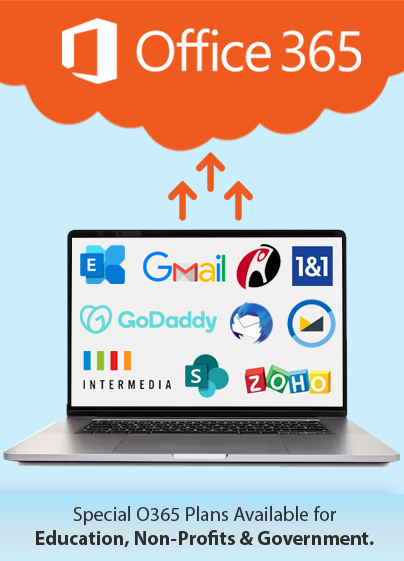 Get FREE migration from
Zimbra to Office 365