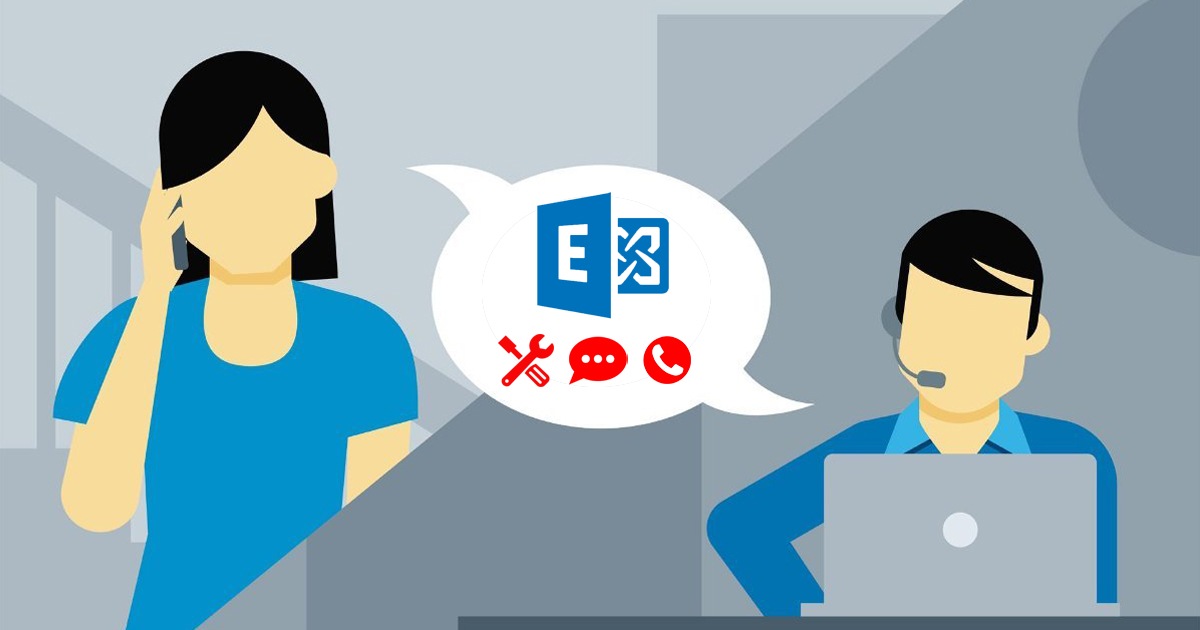 If you are running Microsoft Exchange Server 2013 and above, feel free to skip this article. However, if your servers are running Exchange 2010, read carefully until the end.
For the end of support for Microsoft Exchange Server 2010, Microsoft postponed its deadline from January 2020 to October 13, 2020. Though it might provide a breather for a few companies, this effectively means that after the said date, Exchange 2010 will no longer receive security updates, bug fixes, or product support from Microsoft.
Your current installation of Microsoft Exchange 2010 will remain functional even after the end of support date, but it will be effectively abandoned by Microsoft. Unless you migrate to either Microsoft Exchange Server 2013 (or later) or to Office 365, you are exposing your company to numerous security risks that come with running obsolete and outdated server applications.
Therefore, we strongly recommend that you migrate from Exchange 2010 as soon as you can. Let's explore the possible options at your disposal.
On-Premises or the Cloud?
First, you must decide whether you want to continue with on-premises servers, move to the cloud completely, or perform a hybrid migration. If you would like to know how moving to the cloud from on-premises infrastructure can benefit your business, contact our Exchange migration experts for in-depth analysis and consulting.
Nevertheless, if you prefer to continue with on-premises hosting, you need to migrate to a newer version of Exchange Server. If you decide to migrate to the cloud, you have two options: you may either opt-in for Microsoft Exchange Online or hosted Microsoft Exchange Server (commonly referred to as hosted Exchange). If you would like to proceed with the former option, we recommend you choose from one of the Office 365 plans as you get Microsoft Exchange Online at no extra cost.
Finally, a third option is to opt-in for a hybrid migration that retains your on-premises servers in addition to adding cloud servers to the system.
Option 1(a): Migrating to the Cloud with Office 365
Moving to Office 365 is by far the most straightforward way to address the situation. Depending on the number of users at your company, you can choose between cutover, staged, or hybrid migration and move your mailboxes to the cloud directly (or you can have Apps4Rent handle it for you).
An Office 365 migration is the most suitable option for your company if you are looking to leverage the benefits of the cloud such as:
Enterprise-grade business communication tools like Microsoft Teams and Office 365 Skype for Business
Web-based and desktop-based versions of comprehensive collaboration and productivity tools from Office 365 such as Word, PowerPoint, Excel, OneNote, and more
Cloud storage with features such as litigation holds and in-place archiving with OneDrive for Business
Industry-level anti-spam and anti-malware cloud-based security tools for your inbox like Exchange Online Protection (included with Exchange Online at no additional cost)
Advanced telephony and PBX communication functionalities with Cloud PBX and PSTN conferencing
Data visualization and analysis applications such as Power BI and Microsoft Office Delve
And much more…
Every Office 365 migration type has its own limitations. If you want to know which migration will be best suited for your company, call us today!
Option 1(b): Migrating to the Cloud with Hosted Exchange Server
What if you just want to move to the cloud but don't need all those applications and functionality of Microsoft Office 365?
Perhaps you want to get rid of the hassles and expenses associated with the management of physical infrastructure but want the same features, looks, and feel of your current Exchange Server?
If any of the two conditions apply for you then Microsoft Hosted Exchange Server is what you must go for. You can migrate from Exchange Server 2010 to either Exchange Server 2016 or Exchange Server 2019 to benefit from Microsoft's latest features. If you need more processing power and higher bandwidth, we recommend you opt-in for dedicated servers.
Option 2: Continuing with On-Premises Servers
Now, let's say you want to continue with your on-premises servers, you would still need to upgrade to a more recent version of Microsoft Exchange Server. Here are some reasons why you may have to consider retaining your on-premises servers:
Custom settings and/or requirements that cannot be accommodated by any edition or version of Office 365
Compliance to certain regulatory requirements (for instance, the EU General Data Protection Regulation or GDPR)
In case your company prefers to use their current on-premises Active Directory (AD)
If any of the above conditions apply for your company, you cannot move to the cloud completely. However, Apps4Rent can still manage your on-premise servers from start to finish so that you don't have to.
We recommend that you migrate from Exchange Server 2010 to 2016 directly instead of taking the longer route from Exchange 2010 to 2013 and then from 2013 to 2016. Even better, consider migrating to Exchange Server 2019 and save yourself a lot of hassle. Do you need help deciding on which version of Microsoft Exchange Server you should migrate to? We can help you with that.
Option 3: Performing a Hybrid Migration
Finally, if you cannot decommission your on-premises servers completely but wish to migrate some of the mailboxes to the Office 365 cloud, a hybrid migration is what you should choose. Such a configuration enables your company to enjoy the benefits of both on-premises servers as well as the cloud. Apps4Rent's clients enjoy huge cost savings thanks to our years of experience in performing on-premise to hybrid migrations successfully.
We hope you found this article helpful. Now that you know about the possible options for your company, you can compare and choose the most viable one, or if you would like, contact us at Apps4Rent and we will be happy to handle it all for you.