Many email services are well known around the globe. And then there are some that widely used in a region or a country. GMX mail is one such email service that is still fairly widely used in countries like Germany. It meets the emailing requirements of users. With features like message composition, contacts, organizers and other traits commonly available in most mail services, it is a fairly well-packaged solution. There are some standout features too. One such feature is the ability to directly import contacts from social media accounts. Yet, businesses are looking for GMX to Office 365 migration.
Why Users Migrate to Office 365 from GMX Mail?
As compared to Office 365, GMX Mail has a relatively smaller user base. It has comparatively fewer users outside of Germany which might be an obstacle for businesses operating in multiple countries especially when they need round-the-clock support. As a free advertising-supported email service, users will see ads appearing next to their email workspace which might cause some inconvenience. Besides, it is a standalone email service with limited functionality beyond sending and receiving emails. While it does provide several features few other services can offer, users looking for more advanced features prefer to move out of GMX Mail.
Advantages of Office 365 vs GMX Mail
Office 365 is a comprehensive productivity suite widely used by businesses around the globe. Users can add their own business domains to the email IDs adding credibility to their mails. Besides, Office 365 is seldom a standalone email service but one that includes several other apps and services that work with each other to simplify business needs. It also includes some of the most sophisticated security and privacy features that are missing on free email services.
How to Migrate from GMX to Office 365?
There are several different techniques to migrate data to Office 365. The most common method to migrate GMX mailboxes to Office 365 is using the IMAP method.
Follow the steps below to perform GMX IMAP migration to Office 365:
Open Office 365 Admin Center and navigate to Data Migration.
Click on Additional email sources.
Type in the IMAP server name, email address, password, port, and security (SSL).
Save the account details and start the migration process.
You will be required to type in the email and password again.
You will see "successful" on the right side of the connection once it is successfully established.
Click on the Start Migration button and you should see a message stating that the process is starting.
It must be noted that this is a rather crude method for migrating emails. This process can take a lot of time depending on the number of mailboxes, their sizes, and the speed of the internet network. Besides, there might be a lag in the synchronization process which could result in data inconsistencies. Lastly, this method only supports the migration of emails. Other data like calendar entries and contacts will not be moved.
GMX to Office 365 Migration – Apps4Rent Is There to Help
GMX to Office 365 migration is an obvious transition for businesses that are serious in their endeavor. Although it can be argued that an unlimited email space with features like autoresponder, video chat, mail collecting, and others make the service attractive when compared to similar services, it doesn't quite match up with a professional email service like Office 365.
If you still have doubts about migrating from GMX to Office 365, Apps4Rent would be glad to assist you with the transitions. As a certified Microsoft Gold Partner and Tier 1 CSP for Office 365 and Azure, our experts provide 24/7 technical assistance in migration services via phone, chat, and email.
Feel free to contact Apps4Rent today.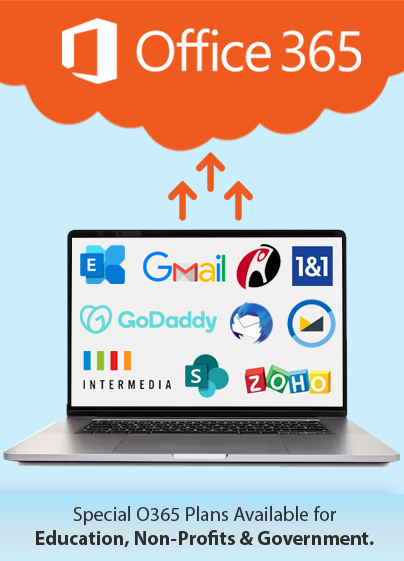 Get FREE migration from
GMX to Office 365