MDaemon is an established provider of email server application with groupware functions. The MDaemon email server has been in the fray for over 20 years. It has evolved to include various new features for security, encryption, archiving, instant messaging and email services. It is available as on-premise as well as cloud-based services. These features are comparable to the ones offered with Office 365 versions. Yet, several clients are opting for the MDaemon to Office 365 migration.
There are many reasons why people prefer to use Office 365 notwithstanding the benefits that MDaemon has to offer. This article is for businesses that are considering MDaemon migration with an emphasis on the advantages of Office 365 and the generic steps involved in migrating to Office 365.
Advantages of Office 365 over MDaemon
The biggest distinguishing factor between MDaemon and Office 365 is the fact that the former is specifically tailored to meet the requirements of small and medium businesses making MDaemon to Office 365 migration a necessity for organizations that are scaling up operations. While the integrated applications and security features with MDaemon are competent, they do not quite replicate or better the user experience and functionality that are associated with Office 365 applications. Who would not like to work with Word, Excel, or PowerPoint?
Moreover, it must be noted that Office 365 is a cloud-native suite. This implies that all the features, tools, services and functionalities available with Office 365 have been specifically designed to fit into the SaaS model. The software and its related services are hosted and provided by Microsoft. This is not the case with MDaemon. The Private Email service is deployed as a hosted service through MDaemon Channel Partners if you opt for the cloud-hosted option. This implies that the infrastructure, systems, and processes belong to a third-party.
How Does MDaemon to Office 365 Migration Work?
There are several ways to perform the migration. The type of migration would depend on the number of users and their mailbox sizes among other factors.
Manual Migration
If there are only a handful of users with relatively small mailboxes, the easiest way would be to save MDaemon emails as PST files locally and then export them to Outlook once the users have acquired Office 365 licenses. The next step would be to update the DNS records to ensure that emails are sent to the newly created accounts.
IMAP Migration
IMAP migration is applicable when there are several mailboxes involved. Office 365 supports migration using the Exchange admin center while MDaemon features MDMigrator.
Create Admin Account using Remote Administration Tool
For a batch migration process, the first step is to create an admin account on MDaemon. This account should have access to all the accounts in the organization. You can create an admin account using the Remote Administration feature. The admin can add and edit accounts apart from managing other aspects like configuring files and reviewing logs.
Acquire Office 365 licenses
Office 365 plans are available to individual users on a monthly subscription basis. The type of license determines the available features available to the users. Once you have purchased a plan that meets your requirements, you will be assigned Office 365 servers for sending and receiving emails.
Linking the Servers
The migration begins when the servers are synced. It is important to prepare the server to enable syncing. MDaemon to Office 365 migration happens using the IMAP protocol. Preparing the MDaemon server involves configuring the TCP/ IP ports. Create the endpoint once the ports have been configured. This process can be done either using third-party tools or using the options available on the Exchange admin center.
Move Items to Office 365
Transfer items from the MDaemon email accounts to Office 365 after creating the endpoint. If you plan to use staged migration, create batches of appropriate sizes to facilitate efficient migration. Change the DNS settings once the migration is complete. Cross-check if all the items have been transferred successfully.
So…Is MDaemon to Office 365 Migration Worthy Enough?
We have touched base on various aspects of MDaemon to Office 365 migration. While organizations can perform migrations themselves, they run into problems that are difficult to troubleshoot more often than not. Such one-time activities are best left to the experts. Apps4Rent is a Microsoft certified partner that can help with the Office 365 migration. Our experts are available over phone, chat and email 24/7 to assist you. Call us now for more details.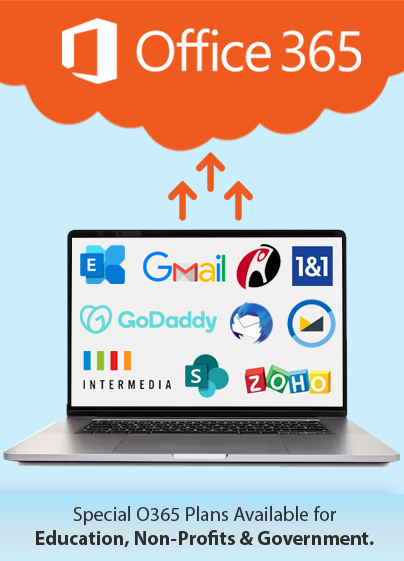 Get FREE migration from
MDaemon to Office 365