AI at Scale is an initiative by Microsoft to provide next-generation AI capabilities scaled across its portfolio of products and platforms. Microsoft has made a series of breakthroughs in Artificial Intelligence that has helped in building models for identifying objects, understanding, and translating languages, synthesizing speech, and predicting, analyzing, and interpreting content in images and videos by leveraging the progress made through the AI at Scale initiative.
With the Microsoft Turing model for Natural Language Generation, AI is closer to achieving human parity than ever before. With state-of-the-art hardware and infrastructure that include huge clusters of thousands of Graphical Processing Units (GPUs) for acceleration that are interconnected with the latest high-bandwidth networks, Microsoft has developed a new class of large, centralized AI models that can be scaled and specialized across product domains. In this article, let us dive into some of the most advanced Microsoft 365 conversational AI capabilities that have resulted from the AI at Scale initiative.
Cortana in Outlook, Teams, and Office Mobile
Cortana combines the power of human voice, Microsoft AI, and intelligent technology of the Microsoft Graph to recognize preferences in grammar voice nuances, accent, and dialect to orchestrate voice input with on-screen experiences. In Outlook, this capability is extended to email, calendar, and search, allowing users to perform actions such as scheduling events and meetings in Outlook, adding participants to meeting invitations, and composing messages using voice.
In Microsoft Teams, Cortana can find messages and chats from a particular person, topic, or across a range of time, meetings, people, files, and links bookmarked by administrators using natural language queries in English.
Similarly, Microsoft Search can find files using natural language in Office mobile. Additionally, scanned documents, pictures, and other images will be automatically organized into albums, and images can be searched based on the content. With the Office app on iPad that combines Word, Excel, and PowerPoint, users can create content with the camera, sign PDFs, take notes, and collaborate with others.
Digital Transformation with Microsoft Lens
Handwritten letters, to-do lists, whiteboards, notes, and other non-typed text can be scanned, transcribed, and converted to text with the Microsoft Lens app and the Office mobile in the future. Microsoft Lens can add short video bites in Teams Chat, annotate it with text, do basic editing, and add live filters and emojis. Features such as edge detection in Lens are available in other Microsoft 365 apps such as Teams, Outlook, and Office.
Apps4Rent Can Help with Microsoft Cloud Solutions
As Microsoft continues to make rapid strides in adding new AI capabilities to its products, it continues to transform the way we work, communicate, and collaborate. As a Tier 1 Microsoft CSP, Apps4Rent helps businesses take advantage of AI at Scale by facilitating the adoption of Microsoft cloud products such as Azure and Microsoft 365/ Office 365. Contact our Microsoft certified cloud experts available 24/7 via phone, chat, and email for assistance.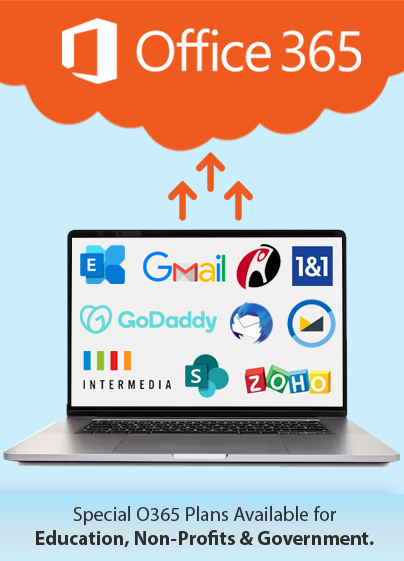 Get FREE migration
to Office 365