On January 13, 2021, Microsoft introduced the private preview of Microsoft Cloud for Retail at NRF 2021. It is the second vertical offering from Microsoft and follows Microsoft Cloud for Healthcare that was made generally available in October 2020. According to Microsoft, Microsoft Cloud for Retail is designed to connect experiences across the end-to-end shopper journey with integrated and intelligent capabilities. The retail-specific cloud service leverages features in Microsoft Azure, Microsoft Power Platform, Microsoft 365, Microsoft Dynamics 365, and Microsoft Advertising, such as Dynamics 365 Commerce, Microsoft 365 for Frontline Workers, Bing for Commerce, Microsoft Promote IQ, and binds them with a common data model on a platform that is built to ensure security and compliance.
What Are the Capabilities of Microsoft Cloud for Retail?
Microsoft Cloud for Retail introduces several cutting-edge digital solutions that are tailored for businesses to help them understand their customers better, empower employees, improve supply chains, and revolutionize the future of retail businesses. Here are some of the important capabilities of the Microsoft Cloud for Retail.
Businesses can maximize demand using intelligent recommendations and optimized online search using Dynamics 365 and Bing for Commerce.
First-line employees can be empowered with tools designed for retail operations and collaboration with Microsoft 365 for Frontline Workers.
The capabilities of Dynamics 365 combined with Azure intelligent services can be used to create digital and smart stores with automated processes and take advantage of real-time data for improving multi-channel operations.
The privacy and security of the business and customers will be protected with Dynamics 365 Fraud Protection.
Advertising effectiveness, anywhere commerce conversion, and revenue growth can be driven by combining the features of Dynamics 365 Commerce, Promote IQ, and Microsoft Advertising in Microsoft Cloud for Retail.
Brick-and-mortar stores can enable multi-channel fulfillment with curbside pickup and buy online pick-up instore capabilities using Teams, Dynamics 365, and Azure.
Customer experience can be managed with Dynamics 365 Customer Service, and the capabilities of Dynamics 365 Customer Insights and Azure Synapse can be used to generate deep and intelligent analytics across multiple channels.
Dynamics 365 SCM can be used to improve the resilience of supply chains and optimize inventory and order management.
Apps4Rent Can Help with Microsoft Cloud for Retail Vertical
Once Microsoft Cloud for Retail is made generally available, it would give businesses the flexibility to address pressing business needs and remodel their business. As a Tier 1 Microsoft Cloud Solution Provider (CSP), Apps4Rent can help retail businesses integrate cutting-edge technology to transform their businesses with Microsoft cloud solutions. Contact Apps4Rent cloud architects, available 24/7 via phone, chat, and email to know more about Microsoft Cloud for Retail.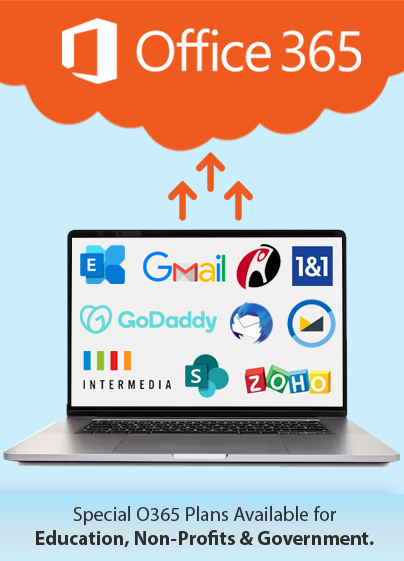 Get FREE migration to Office 365