StartMail is a Dutch email hosting provider, which allows businesses to send encrypted emails and manage their accounts in a secure environment. Its email service comes with unlimited aliases, spam filters, and a search tool that helps users to find any mail easily. Users can also access their mail from any device and from popular email applications, such as Outlook, Thunderbird, or Apple Mail. Although it provides email security, modern businesses require many more features and collaborative tools to meet the ever-changing business requirements. In this article, we will discuss how to migrate emails from StartMail to Office 365.
What Are the Advantages of Migrating from StartMail to Office 365?
Office 365 productivity suite offers lots of features and advantages such as:
Microsoft 365/ Office 365 comes with various applications such as Word, Excel, and PowerPoint. Also, it includes valuable tools and features such as OneDrive, Teams, Yammer, SharePoint, and many more which can help businesses increase productivity and collaboration.
Users get a maximum of 10GB of email storage in StartMail, whereas Microsoft 365/ Office 365 offers a minimum of 50GB of storage in all its plans. Moreover, OneDrive offers 1TB of cloud storage for storing additional files and large documents.
Microsoft 365/ Office 365 ensures the complete security of data by providing cutting-edge cybersecurity features such as anti-phishing, antispam, antimalware protection, SSL protection, end-to-end encryption, device security, Advanced Threat Analysis (ATA), advanced threat protection, DDoS protection, Data Loss Prevention (DLP), deep content analysis, policy-based access control, and Microsoft Defender.
Microsoft 365/ Office 365 allow users to access their email from any popular device. Users can also access their email from mobile using the Microsoft Outlook app.
Office 365 includes several compliant features that can help businesses meet regulatory requirements.
Microsoft 365/ Office 365 servers are available around the world, mitigating any high-trafficking or downtime issues.
Steps for Migrating Emails from StartMail to Office 365/ Microsoft 365
Here are the steps for migrating from StartMail to Office 365.
Create Microsoft 365/Office 365 accounts for users to be migrated from StartMail and assign them licenses.
Log into your Outlook account.
Add the StartMail server details in the IMAP settings.
Procure Office 365/ Microsoft 365 licenses for each user that has to be migrated.
If there are several StartMail email users, collate their email credentials in an Excel sheet in the CSV format, along with the admin credentials.
Map the users with their new Office 365 mailboxes in the Microsoft 365 admin center.
Create a migration endpoint between the StartMail server and the Exchange Online server.
Create batches of mailboxes depending upon the number of users and size of the mailboxes and initiate the migration process.
Route emails being sent to StartMail mailboxes to the new Office 365 mailboxes by changing the DNS records.
Once the emails are routed to Office 365, stop the synchronization, and delete the migration batches from the Exchange admin center.
Apps4Rent Can Help with StartMail to Office 365 Migration
One of the main benefits of Office 365 is that it is a highly scalable solution and can be easily customized to meet the specific needs of any business. Whether a business has a few employees or thousands, Office 365 can be adapted to provide the perfect solution.
As a Microsoft Solutions Partner, Apps4Rent can help businesses take advantage of Office 365 features by providing ideal Microsoft 365/ Office 365 licenses and in migrating from StartMail to Office 365 at no additional cost. Contact our Microsoft-certified Office 365 email migration experts, available 24/7/365 via phone, chat, and email for assistance.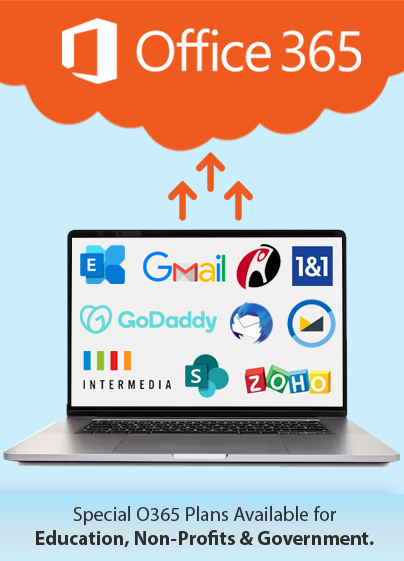 Get FREE migration from
StartMail to Office 365